Cervico oculär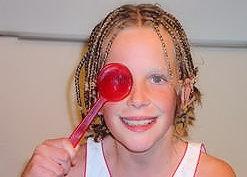 During the CRAFTA®- education will be learned, how basically to assess the ocular system and how it will be included in a treatment. Neurodynamic tests will be demonstrated and exercised and suggestions of target organ exercises will be assessed. In this three day course correlations of the craniocervical and vestibular-ocular (dys-)function on the postural control will be elucidated.
Then again it will be deferred to the influences of the ocular dysfunction and the neuromusculoskeletal system.
Deepening assessment and treatment construction will be demonstrated and exercised.
The themes are:
Cervical - vestibular - ocular reflex systems. Mechanism, dysfunctions and symptoms.
Assessment of the cervico-ocular reflex systems
Neuromusculoskeletal ocular assessment
Rehabilitation and management of ocular - vestibular - cervical dysfunctions
Teachers: Prof Dr. Harry von Piekartz, Daniela von Piekartz - Doppelhofer
Length: 3 Days - Credit Points - CRAFTA® : 30