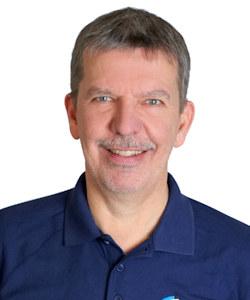 TEACHER - Christian Voith was born in Klagenfurt/Austria. He graduated from the Academy for Physiotherapy in 1990.
Afterwards he worked in different clinics and hospitals in Germany for ten years. During this time, he participated in a postgraduate Manual Therapy program (certificate 1994), and graduated at the  European Academy for Orthopedic Manual Therapy in Germany with the OMT (IFOMPT)–Diploma in 1997.
1998 he began his CRAFTA® education in clinical management of temporomandibular, craniocervical and craniofacial dysfunction and pain.

From 1992 he also used to teach at different schools for physical therapy (Bad Säckingen/ Germany, Klagenfurt/ Austria). During this time, he successfully completed an educational certificate for qualified teachers. He was also in the teaching team of the Kaltenborn-Evjenth-concept in Orthopedic Manual Therapy.
Since his return to Klagenfurt in 1999 he works in his own clinic. Here he works with orthopedic patients and treats patients after sports injuries.
He is specifically interested in the treatment of patients with dysfunctions and pain in the craniocervical and craniofacial region. Furthermore, he treats children with complaints in this region.
He is also a court certified expert witness for physical therapy. Since 2008 he is an official CRAFTA® teacher and teaches in numerous international teaching centers. He is a member of the CRAFTA® education board and owners board.