Daan Bredewout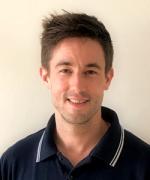 TEACHER in training - Daan Bredewout graduated from the Amsterdam Hogeschool in 2007 as an Exercise therapist Mensendieck and then one year later (2008) as a Physiotherapist. In 2011 Daan began his training in Manual Therapy (Maitland concept). During the Manual Therapy program, Daan discovered his interest in the neck, head and jaw specialization and decided to pursue this course by enrolling in the CRAFTA program.
Daan earned his certification in Manual Therapy in 2014, and then his CRAFTA diploma 2 years later in 2016. He is also studying to become a teacher's assistant in the CRAFTA program.
Daan has also worked as a personal trainer and a sport masseur in professional soccer. He has also developed and led many exercise programs and multi-disciplinary projects and has proven himself as a quality employee. In 2009, Daan earned his specialization in musculoskeletal ultrasound and since that time has served as an ultrasound consultant for colleagues, doctors, and specialists.
In his current practice, Daan is dedicated to treating pain and disorders of the head, neck, jaw and face.