Daan Bredewout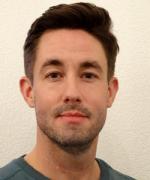 TEACHER in training - Daan Bredewout (NL) graduated from the Hogeschool van Amsterdam in 2007 as Exercise Therapist and in 2008 as Physiotherapist.
In 2011 he started his education in Manual Therapy (Maitland, IMTA®). During this training Daan discovered his interest in the specialization of the neck, head and jaw and decided in 2014 to follow the CRAFTA® training. After obtaining his certification, he started as a CRAFTA® assistant/ teacher in training in 2016.
Since 2017, he started his own clinic, which focuses entirely on the neck, head and jaw area. Since 2021 Daan is also active within a dental clinic.