Walter Marchesi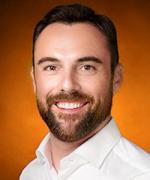 TEACHER in training - Walter Marchesi, Physiotherapist BSc, cert. OMT, MSc
Walter graduated in physiotherapy at the University of Milan in 2005. Since then, he continued his post-degree education by attending numerous courses in the field of manual therapy and musculoskeletal rehabilitation.
In 2010 Walter obtained the Certificate in Orthopaedic Manual Therapy at Curtin University of Technology in Perth (Australia). His special interest has always been the management of cervico-cranio-facial disorders. For this reason, he attended advanced courses in this field and the Crafta programme from 2015 to 2018. He recently finished his MSc in Pain Management at Cardiff University (UK) with a dissertation on clinical prognostic factors for chronic pain in patients with TMD.
He is the owner of a multidisciplinary clinic in the north of Milan and works full time primarily with adult and paediatric patients who have temporomandibular disorders, tinnitus, headache and neck related disorders.