Grundkurse + E-Learning
Topic area 1 – Temporomandibular region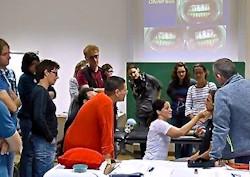 Temporomandibular dysfunction and its functional relationships
Primary treatment of temporomandibular dysfunction, its functional relationship to pain mechanisms of relevant structures of the temporomandibular region, the function of the temporomandibular joint and its neurophysiological, biomechanical and functional relationship to the cervical spine, the cranium and the nervous system are the content of this course.
The subjective physical examination, assessment and treatment techniques of the temporomandibular region and an update of neurobiological and anatomical skills about function of the temporomandibular region are in focus of this seminar.
Theory:
Functional (neuro-)anatomical and pathophysiology
Pathologyn
Differential diagnosis
Practical:
Palpation of reference points
Physical examination
Treatment techniques
Treatment setup – in general and in relationship to syndromes
Patient treatment with a follow-up
Topic area 2 – Craniofacial region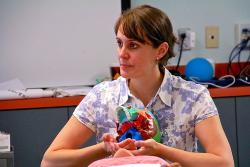 Craniofacial Dysfunctions and Functional Relations
Craniofacial dysfunctions and its functional relationship The function of the cranium and its knowledge about adaptation and the movement patterns of the cranium (craniodynamics) in evidence based skills are the priority in this seminar.
The classification of pain mechanisms, assessment-, and treatment techniques of the neuro- and viscerocranium, also an update of neurobiological and anatomical skills about function of the cranium will give a comprehensive overview about all cranial structures.
Theory:
General phylogenesis and ontogenesis
Cranio dynamic
Functional dynamic of the neurocranium and viscerocranium
Clinical patterns of the cranial region and its pain mechanisms
Practical:
Palpation of the cranium and the facial skeleton
Physical examination of the craniofacial complex. Inspection, introduction to the clinimetrics and passive assessment and treatment techniques
Management of craniofacial syndromes in children and adults
Topic area 3 – Cranioneural region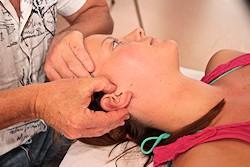 The Cranial nervous system. Assessment, Treatment and management.
This part is about to detect clinical patterns of cranial nerve dysfunctions and neuropathies. Conduction test and Neurodynamic tests of all cranial nerves, furthermore nerve palpation, will be presented. Mobilization, facilitation and neuromassage of the extracranial nerves will be treated in the practical parts
Theory:
Physical dysfunction of the nervous system
Functional Neuroanatomy and neurodynamic of the cranial nerves
Peripheral neuropathic pain mechanism and cranial nerves
Differential diagnosis
Clinical considerations relating to cranial nerves
Practical:
Conduction test
Assessment and treatment with palpation techniques
Neurodynamic tests of the cranial nerves
Treatment principles
Treatments of syndromes, e.g. vasomotoric headache, Trigeminal neuropathy, atypic facial pain, Trigeminal neuralgia, facial paresis, eye dysfunction, speech and swallowing dysfunction
Patient treatment
Online module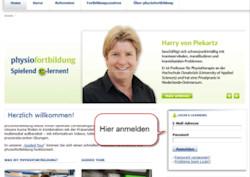 The CRAFTA®-Online-module is accordingly to the themes of the in-class-courses divided into three parts.
With graphs, video clips and photos it helps the participant to acquire, revise and practice the necessary knowledge for the clinical work.
It contains:
82 Videos and lots of pictures for the assessment protocol and treatment
Detailed pictures in anatomy and physiology
Detailed patient cases with treatment protocol
Various practice questions