Cranio cervical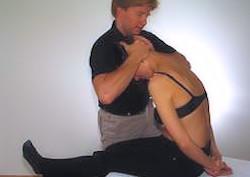 The craniocervical region as part of a chain
This module is mainly practically orientated and links to the other CRAFTA®-modules and is a part of the CRAFTA®-Curriculum.
The following themes will be discusses and practically exercised:
Overview oft he actual classification in headache and their practical interpretation
Functional anatomy and biomechanics of the craniocervical region
Neuromusculoskeletal tests of the craniocervical region
Differentiation tests craniocervical versus temporomandibular-facial-neural regions
Clinical patterns of migraine, tensions type- and cervicogenic headache
Cervical instability, occipitalis major nerve, hypoglossus nerve, glossopharyngeal neurogenic pain will be explained and in group work elaborated
Neuromusculoskeletal treatment and management strategies
Length: 3 days
Credit points:
For CRAFTA®-certified therapists this course means 30 credit points.
Requirements:
Minimal 4 weeks of manual therapy education by an approved manual therapy education program
Minimal CRAFTA®-module 1 or headache in children course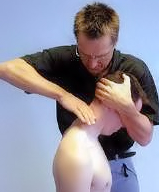 Attention:
This course is for manual therapist no revision of the curriculum of the manual therapeutic education, it gives supplementary notes concerning (complex) neuromusculoskeletal dysfunctions of the head-, face-, and neck region.
Teacher:
Pieter Westerhuis, BSc,PT,MT ,Principal Teacher IMTA® und CRAFTA®